Whether placed in an underground cave, on the roof of the scyscraper or top of the cliff. Huge ones with waterslides for the kids and the private splunge pools for magical evenings– we love them all. Swimming pool can make your stay very special and we have just what you might need for the oncoming holidays: list of 10 hotels with best pools in Europe!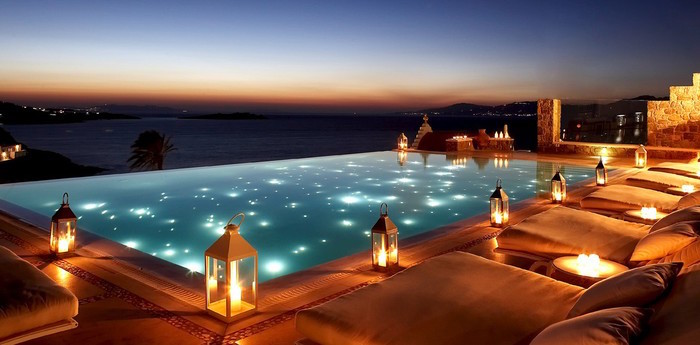 This cliff top infinity pools should leave anyone in awe. Famous Santorini sunsets, romantic setting and views to die for. Drinks and food prepared by the renowned chef are delivered here by hotel staff, so there's nothing to worry about! more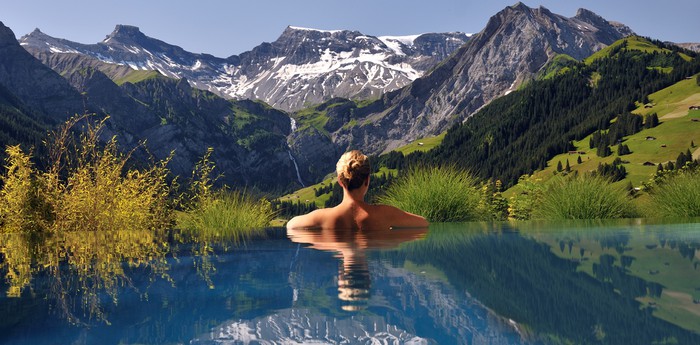 How about Alpine views from the top pool in Switerland? This pool (and hotel) is certainly worth visiting when travelling through Swiss country. Did we mention that you can also pamper yourself in finnish sauna and Spa with blackberry wraps? more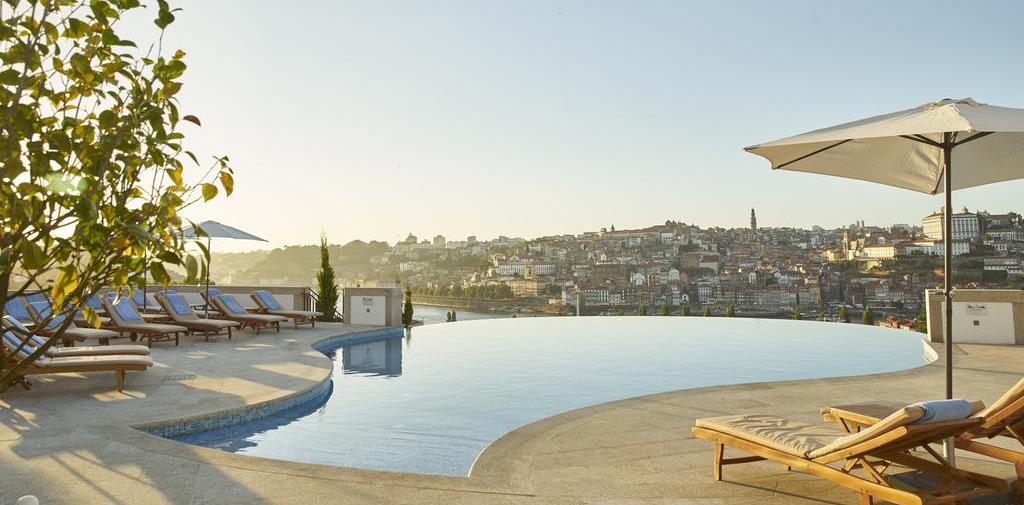 This unique hotel has amazing roof top pool where you can rest after hot day watching shimmering lights of Porto. The best part is: hotel has Michelin-starred restaurant with over 25,000 bottles of wine in the cellar. Just great! more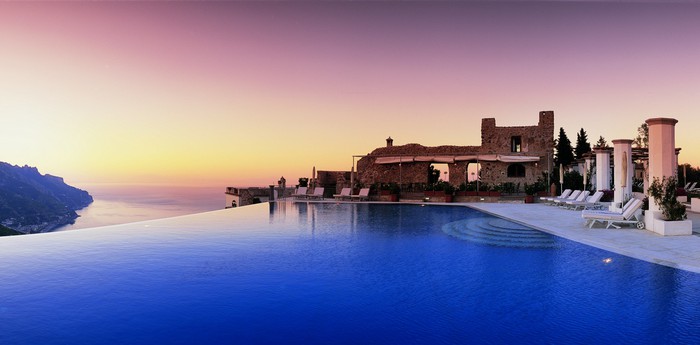 This time you have a chance to admire the views from the cliff-top infinity pool with the views over Salerno and Mediterraean Sea. Perfect romantic place to stay when close to Naples. Hotel's piano bar delivers drinks right to your lounge chair by the pool so you can enjoy the sunsets. Beautiful! more
It's blue, it's big, it's warm and it has healing properties - meet famous Blue Lagoon considered as one of the 25 wonders of the world. Take a dip here and enjoy hote water, views to lava fields and renowned restaurant on site. more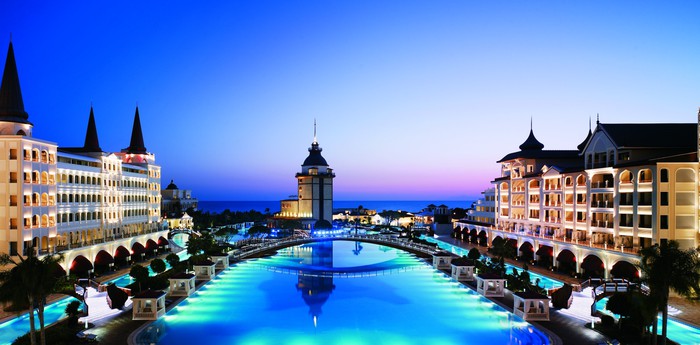 If size is what impress you we've got something exactly for you: 200,000 square meters big swimming pool. It has aquarium inside containing 2400 fishesand surrounds the hotel. And you can circle it in gondola! more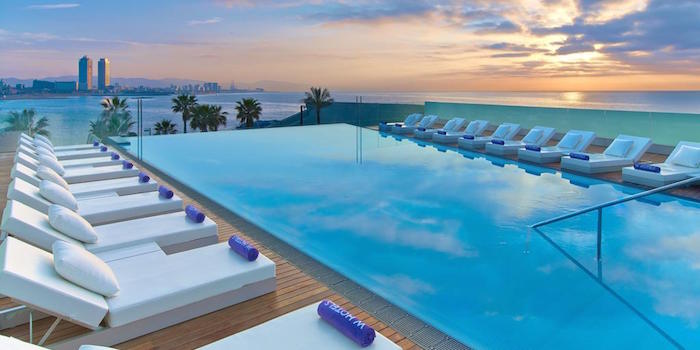 Great views, lounge area and Michelin-awarded food. What else you might need? When travelling in Barcelona do not miss a chance to realax at one of the best pools in Spain! more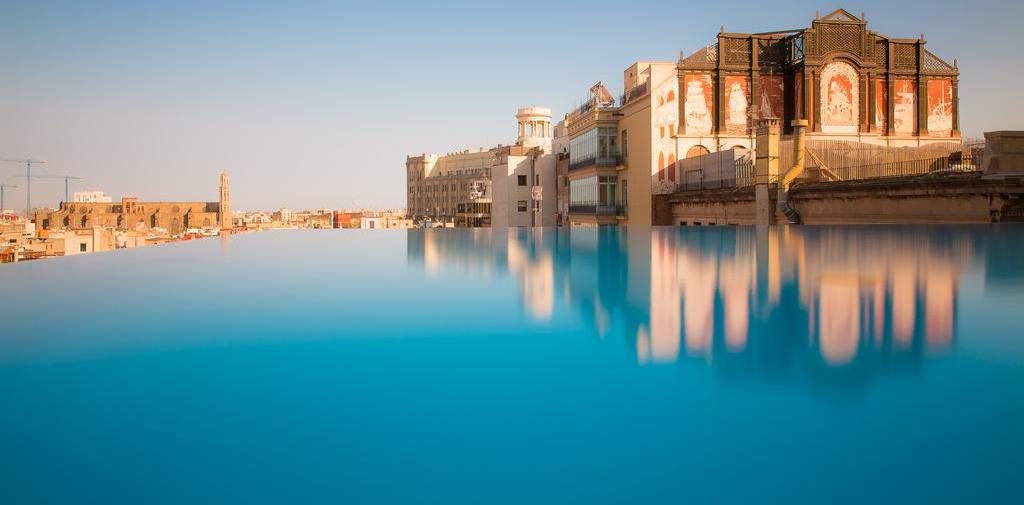 This rooftop infinity pool is cosiderd to be one of the best ones in Barcelona, and maybe even in whole Spain. Next to the poo lare restaurant and bar. Best thing is that pool is heated, so you can come visit in winter too. more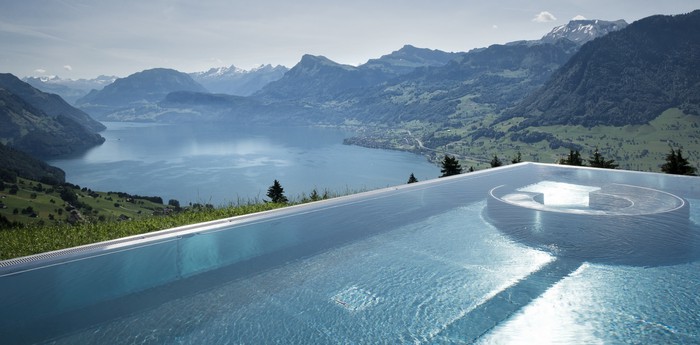 Late entrance but this infinity pool with Alps view became famous in 2017. Apart of stunning setting hotel offers terraced restaurant serving locally-sourced food. And cigar lounge with selection of single malts. Perfect!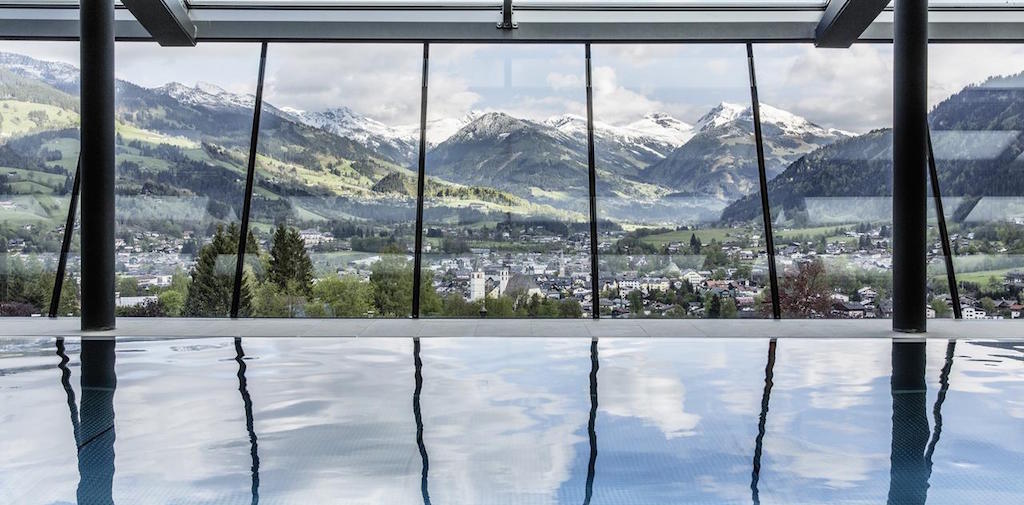 If this pool won't rise your eyebrows then we don't know what will! It's 46 meters long, with stunning views of the surrounding mountains. Best one in Austria so far.
There you go! Check more amazing poools in the Best Pool Hotels section or let us know if you know about amazing pool you took a dip in.