If you think about castle as boring big house made from grey stones - think again! We proudly present you the most amazing castles in the world, where you can actually spend a night in.
Expect everything - from fairy tales, flying hawks and James Bond to private jets and snow chambers!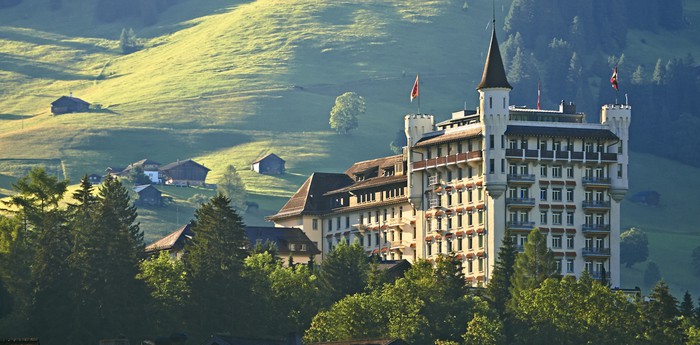 Not only it looks like a castle straight from a Disney movie but it is also a home to the world's largest Spa! And if that's not enough - you'll find here 5 restaurants, 2 bars, famous night club, 250 staff members to cater to your needs, and most importantly... breathtaking views of the Alps!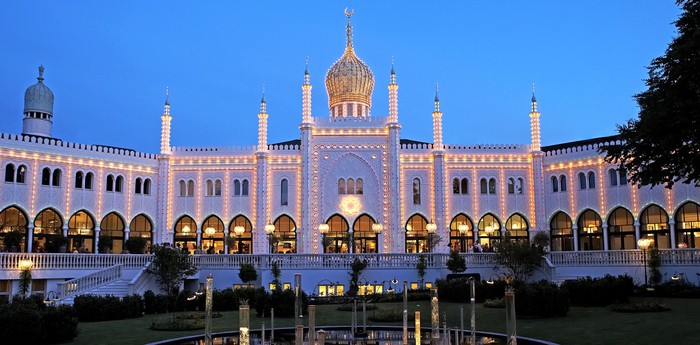 Located in the Copenhagen's famous Tivoli gardens, it is one of the most famous structures in Denmark. Rooms here have even 240 sq m(!), fireplace with birch wood and amazing baths.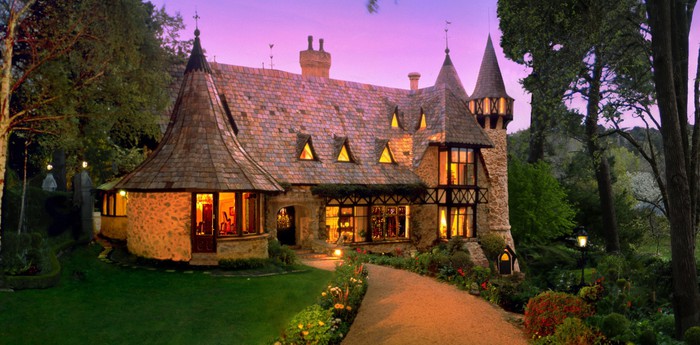 Located just next to Adelaide, you might wonder whether this place is actually real. According to us it is the most romantic little castle in the world, but you should just find it out by yourself. With antique furniture, arches and little balconies - you can feel almost like in the Romeo and Juliet story! Despite its big size only 4 rooms are rented at a time. VRP - Very Romantic Place!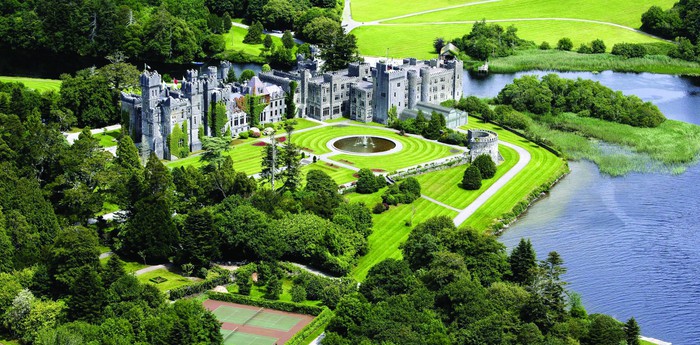 One of our favourites. 800 year-old castle where you can feel like in Game Of Thrones series. Naturally, you will have all the modern luxuries including spa, swimming pool and room service. You can try horse-riding, clay shooting or zip-lining here, but we recommend flying your own hawk at the faclonery school located onsite!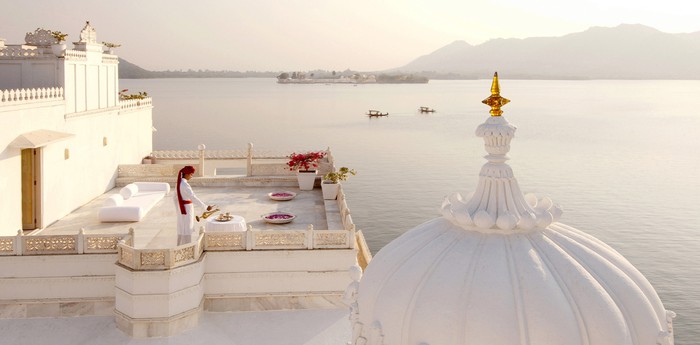 Not only it looks charming but it also is placed in the middle of the lake! That means you can enjoy amazing views in peace and quiet. For centuries hotel hosted important guests, including Roger Moore as Agent 007. Hotel's spa is considered as one of the best in India - and this is really something to be proud of!
Located on the outskirts of Marrakesch, unique hotel Palais Namaskar is one of the best oriental palaces in Morocco. What's more interesting - it has been here for a while, but still is kind of a "secret" among the travellers. Peaceful sanctuary among the lush gardens and cool swimming pools away from crowds.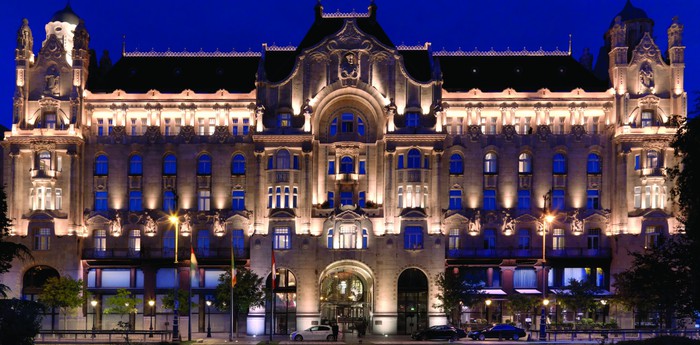 Old vintage style of this unique hotel has been preserved and combined with modern services, to create very unique Bohemian atmosphere typical only for Budapest! Hotel's bar is a must-visit!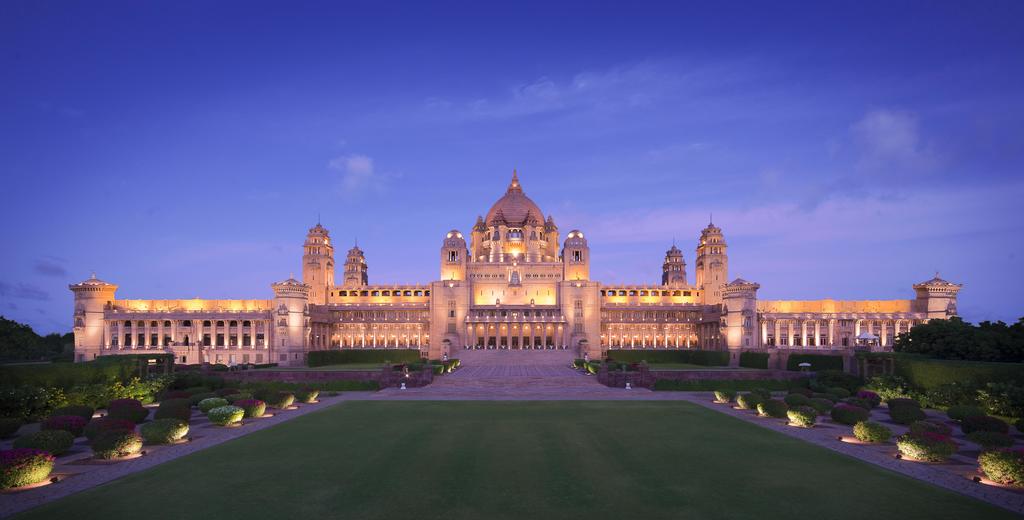 Before you check in you will be escorted by a private butler in historic car around the property. Built between 1928 and 1943, this palace spreads over 26 acres of gardens, what makes it one of the largest private residences in the world!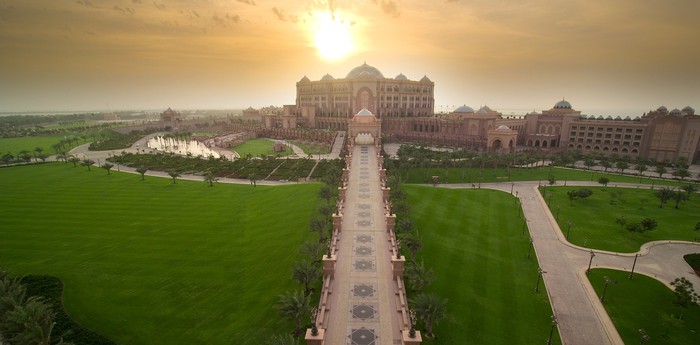 This hotel-palace has everything: jogging track, water park, helipad, spa, imported sand on the beach(!) and everything else you might need for your stay. If that's not enough - you can try "1 million deal", where you stay for one week with limousine and private jet at your disposal O_o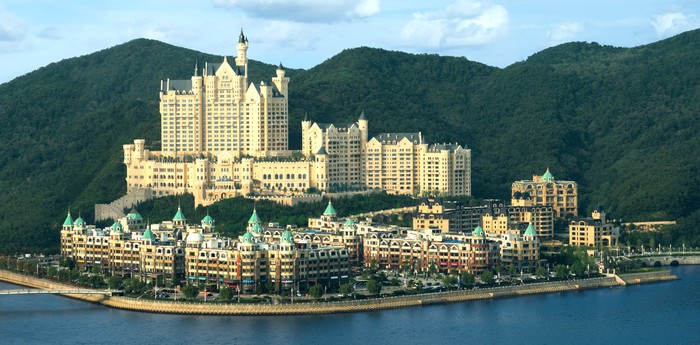 It might not have long and interesting history, but it is HUGE. Inside you'll find your rooms to be decorated to royal standard including décor, king size beds and marble bathrooms. You can pamper yourself in spa, use swimming pool with a view or dine at one of the 4 restaurants. Made in China.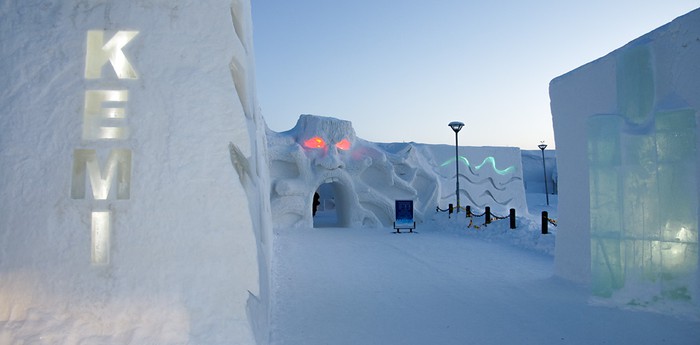 Well finland is not known for its amazing castles - at least not the ones made from stone. Every year Snowcastle of Kemi is being rebuild from scratch to host its guests in amazing snow chambers. And it's the biggest snow structure in the world reaching over 20,000 square metres. The highest towers have been over 20 metres high, and longest walls over 1,000 metres long. You'll find here restaurant with warm food, bar with cold drinks and...chapel if you feel spontaneous!