As an experts in the field of unique hotels we've seen some fair deal of entrepreneurship, bravery, imagination and even craziness. And we loved it!
Here is10 things we guarantee you will NEVER hear when staying in ordinary hotel!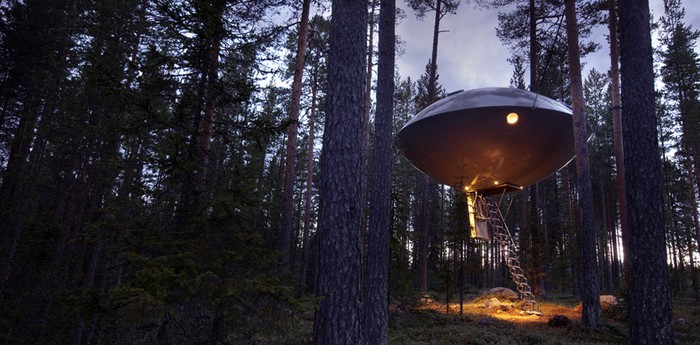 In the woods surrounding Swedish town Haras there is unique hotel that probably resulted in few police calls, and maybe even heart attack among some poor tourists unaware of its existance. Today you have a chance to sleep in the flying saucer! Priceless!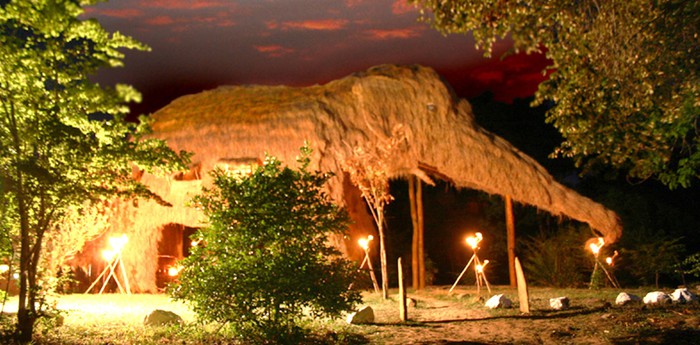 That's right! There is a giant straw elephant where you and your close ones can sleep in one of two bedrooms! Kids are known to fight over who's going to sleep in the bedroom placed in the head. No way you can miss it during your trip to Sri Lanka!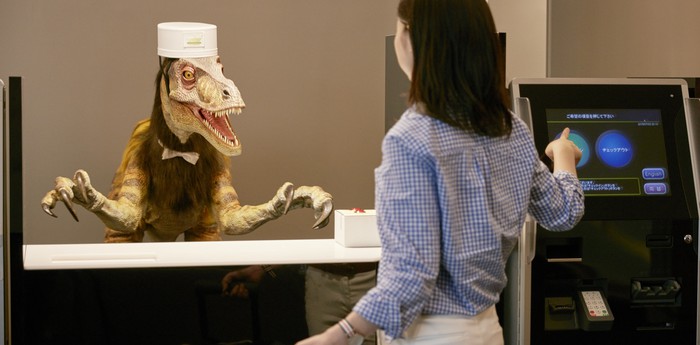 This picture is not photoshopped - at the front desk, you will be welcomed by multi-lingual receptionist-robots, that will help you check in or out. (Dinosaur is our favourite!) Robotic arm will store your luggage for you, and the porter robots will carry them to your room. Sounds like a future? It is now!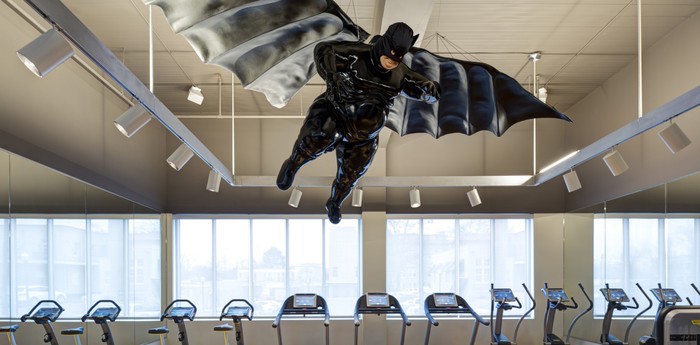 We love this unusual hotel! It is operating as a part of art museum and countless green penguins and flying Batman in the gym are only the beginning. Need we say more?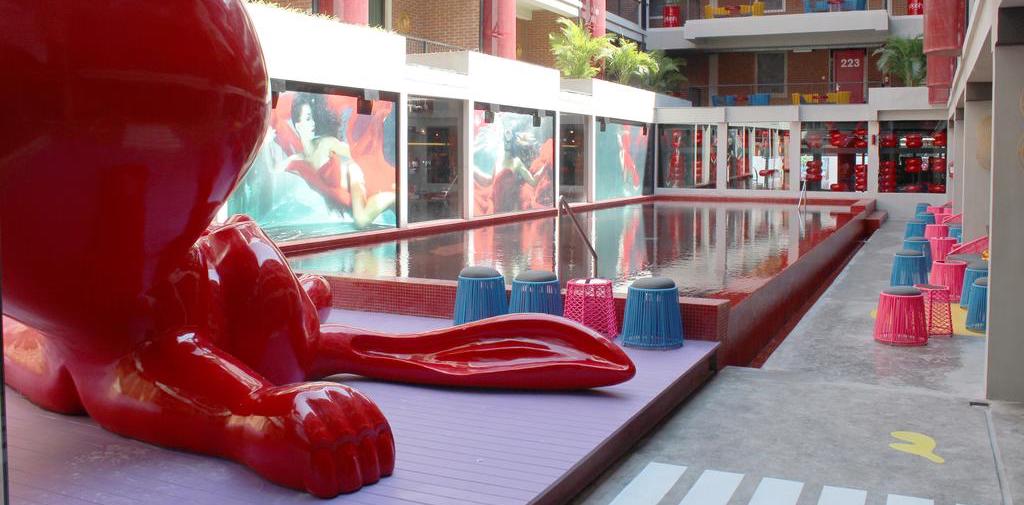 We've seen some fair share of the unsual art in hotels over the years, but the giant, 6-metre red bunny that fell of the roof must be somewhere on the top of the list. And this is just the tip of the iceberg - around the hotel you'll find other art pieces including grafitti in your room!
"Tiny magic mountain" is the best descritpion of this unusual place we could think of. Man-made mountain is covered by permanent vegetation and has a waterfall on it's side. After you enter the hotel through monkey bridge, you will find surprisingly comfortable with naturally-decorated bedrooms, two restaurants and pool. We told you it's magic!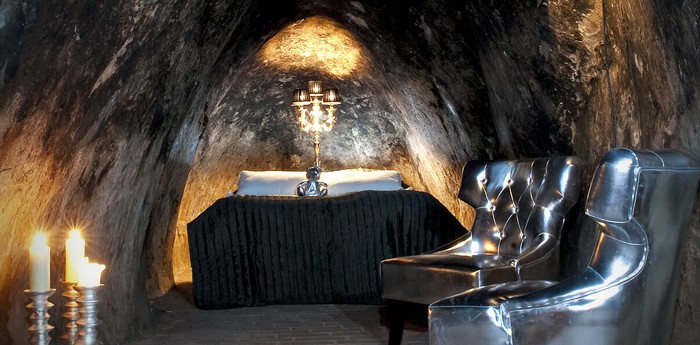 This place scares even the most brave men. Meet unique hotel, where you'll go down 150 meters below the surface to your bedroom in the silver mine shaft. It is so quiet here that all you can hear is your heart beating - no wonder people start acting weird here!
Luckily there is a stereo so you can listen to music. And intercomm connected to member of staff if you'll feel really uncomfortable!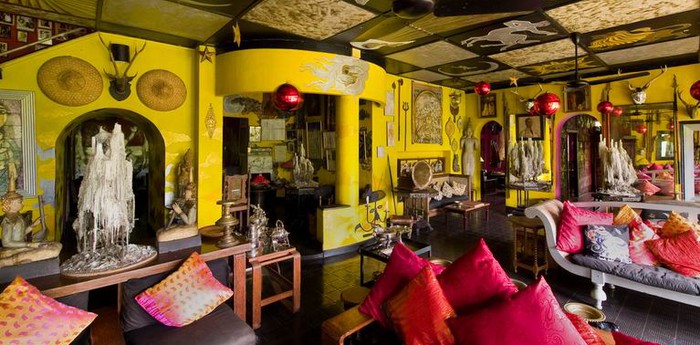 This unique place was built by artist Esme De Silva and her husband in 1930. Today is run by their daughter known as Madam Helga and truly is a place is like no other. It is hard to describe the look of this place - expect disco balls, deer heads, sculptures, paintings and try to make sense out of that!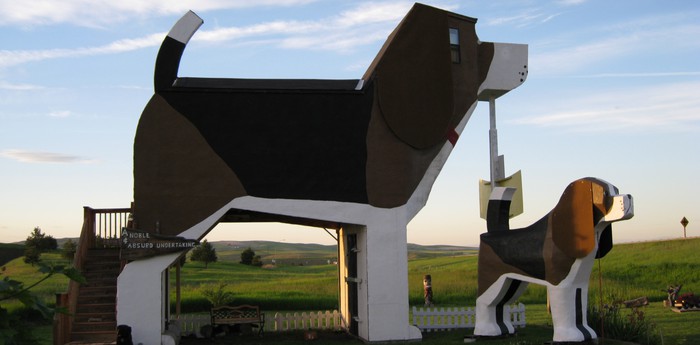 Spend a night inside a…giant dog! And not ordinary dog, because it's a beaggle. Inside it you will find everything you might need from full bath and AC to microwave and Wi-Fi. The place actually belongs to couple of artists who specialize in carving using chainsaw. Old but gold!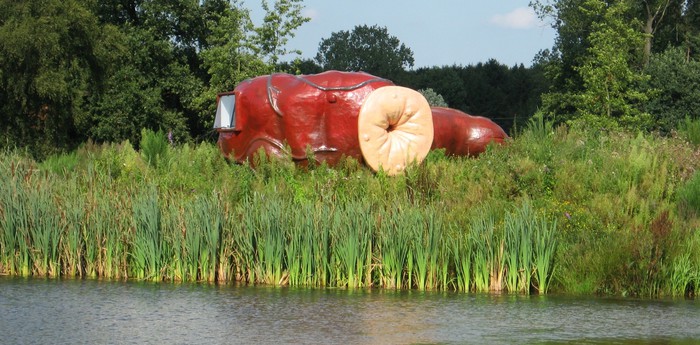 Yes, literally, this unique place to stay is shaped like vital part of human body. See it for yourself. It's been sculpted with bulging veins and so you will really feel like you're inside. Your private colon have windows and...breakfast included! Bon apetit!