There was a time our lives when armed with nails and hammers we planned to built our own fortress on the tree. Most of our creations ended up far from the original plans of the tree castle.
But what if we never stopped, pursued this childhood dream and took it to perfection? Well some of us did. Today we would like to introduce you these people and their treehouse projects they're proud of. And even better – you can spend a night in each one of them!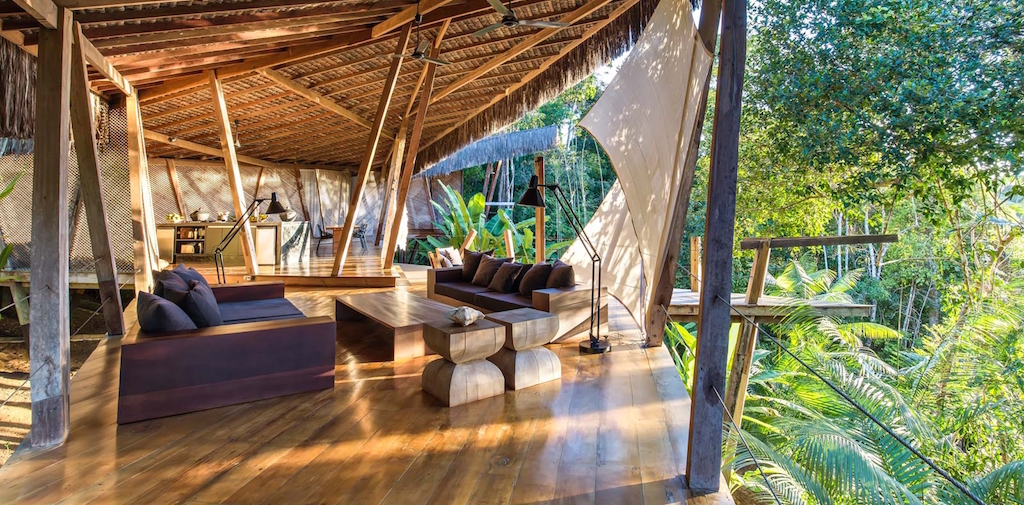 Our favourite treehouse so far. If you're looking for a treehouse with most of the comforts of your home this is the way to go. Private pool, kitchen, internet and housekeeping. You can even request your own personal cook! That's some treehousing with comfort and style!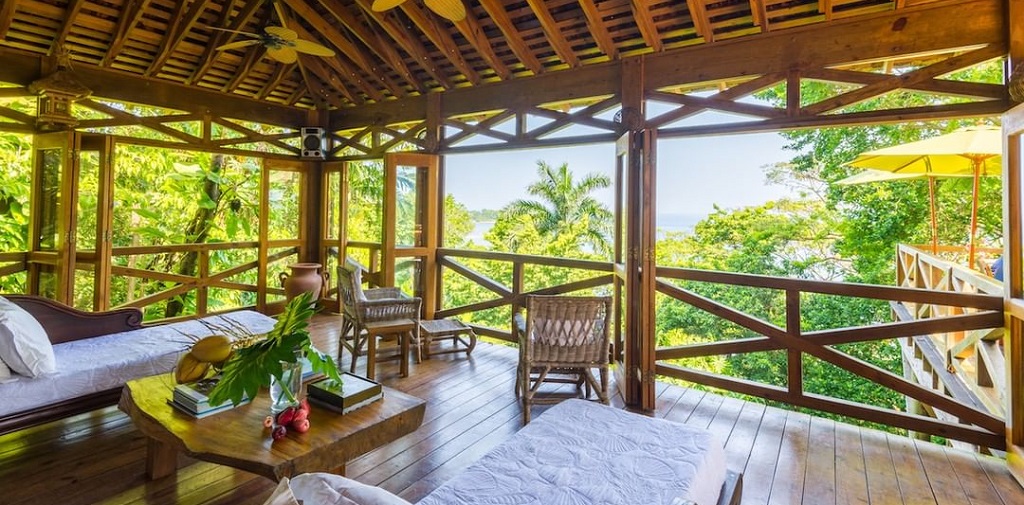 If you're planning your holiday in Jamaica don't forget to swap old boring hotel to this hidden gem! Six elegant treehouses tucked between banyan trees with all the comforts and laid back atmosphere will make a wonderful stay.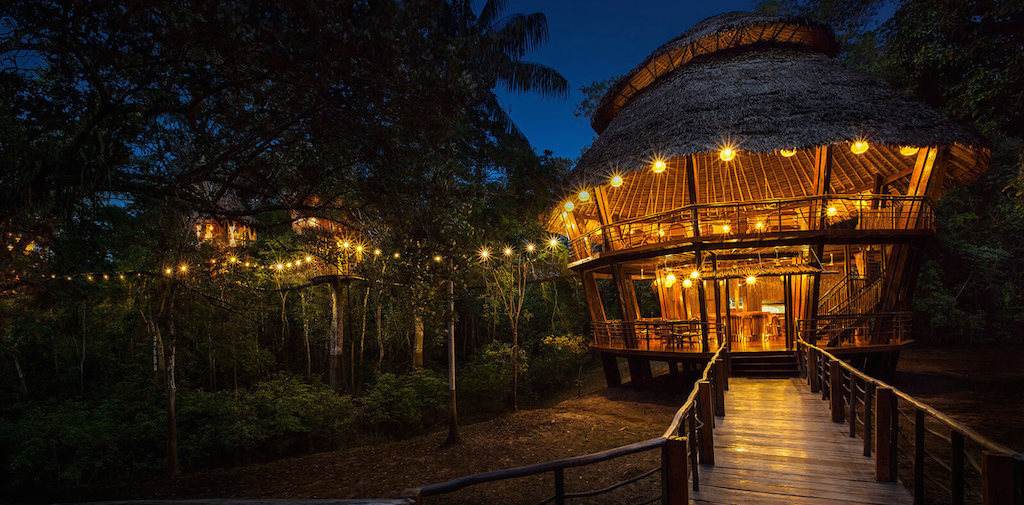 If observing nature is something that makes your heart beat faster - this one is for you. Surrounded by pristine jungle Treehouse Lodge will give you chance to observe monkeys and parrots right from your balcone. Go further to see pink and gray dolphins, sloths, macaws, jaguars and tigers!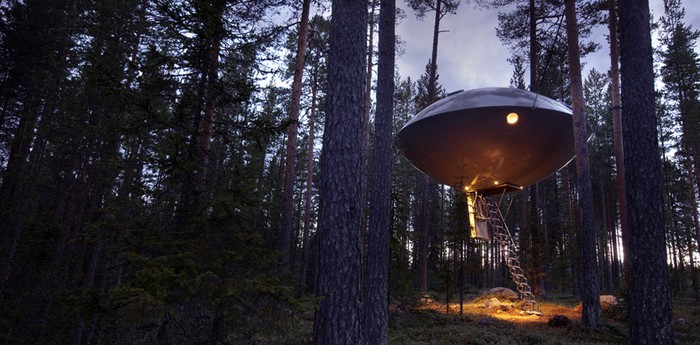 Welcome to the Treehotel - a village of treehouses like no other. Choose to sleep in giant Ufo, Nest, Mirror Cube or Dragonfly. Your friends are not going to believe you!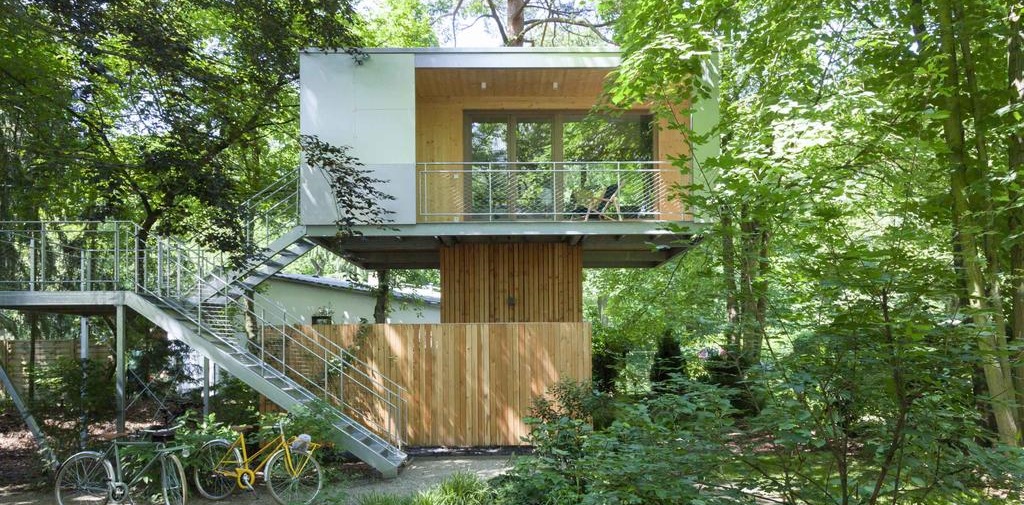 For those who would like to experience treehouse adventure but not remote wilderness we have Urban Treehouse. It is conviniently located on the outskirts of Berlin so you'll never be too far from civilization!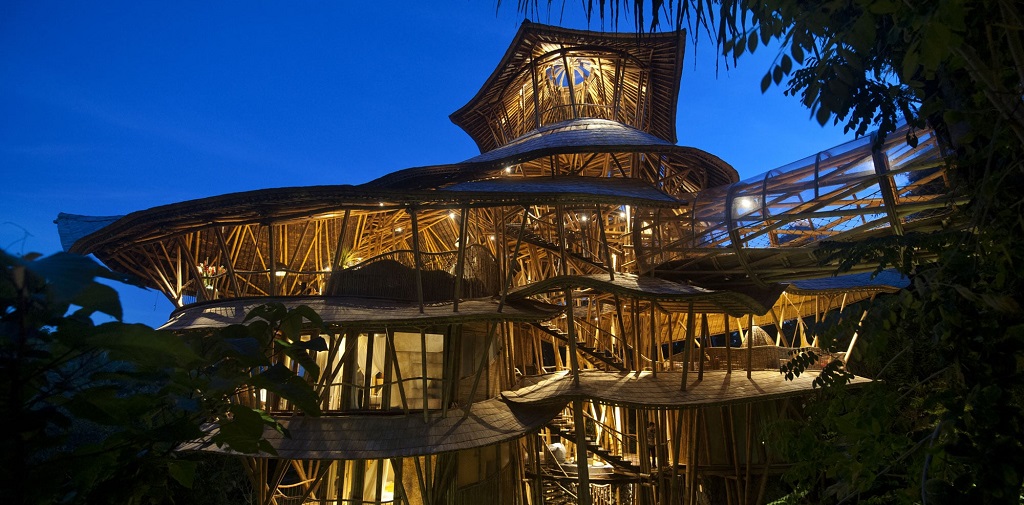 Now something for architecture and engineering lovers. Sharma Springs Treehouse has been made almost entirely from bamboo. And it's six-floors high! Enjoy all the modern comforts right in the middle of Indonesian jungle.
You'll find more unique treehouses here.