Yikes! Scooby Doo and his gang would have a lot of work here! Ghosts of unfaithful husbands, unfortunate lovers, accident victims and even rulers. Many regular customers simply did not check out from the hotel to the other world and haunts hotel corridors, rooms and even staff areas. We're sure there's more, but today we would like to present you the most famous hotel ghosts – and where to find them.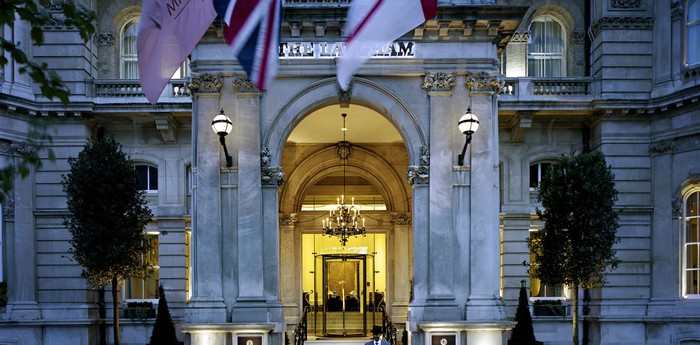 This hotel is famous on the ghost-hunted hotels map due to the number of ghosts living in it. Not one, not two but seven beings are haunting this place. In Room 333 Langham you can see a man wearing Victorian nighwear. In other rooms and public areas guests saw a man dressed in military uniform, prince from Germany, and even Noleon III, who likes to haunt the basement.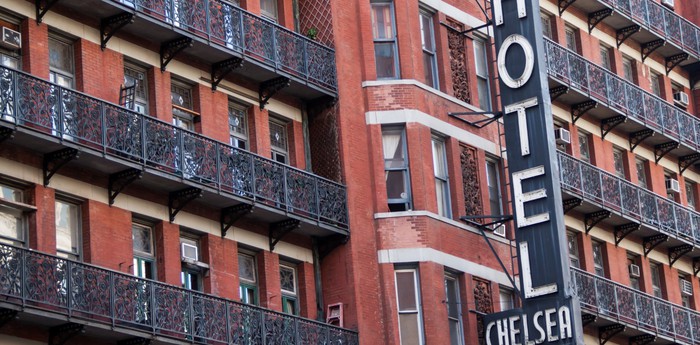 Andy Warhol, Jackson Pollock, and Madonna are among the frequent residents of Hotel Chelsea. Some of them are still believed to live here. Many of the former residents of this place noted ghost of Sid Vicious, accused of murdering his girlfriend while they lived there (scary!). And Dylan Thomas, whose plaque says "Dylan Thomas lived and wrote at the Chelsea Hotel and from here he sailed out to die." - maybe he never stopped?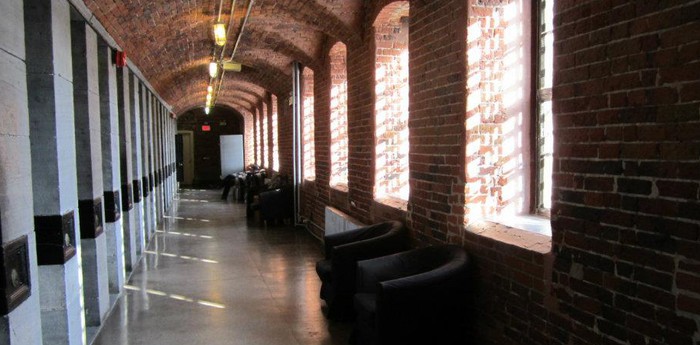 Located in the converted Charleton County Gaol prison that kept death-row inmates inside the walls, this unique hostel will give you goosebumps! Especially when you hear that there have been ghost sightings since its opening! If you feel brave you can go on and join one of the ghost-hunting tours if you wish! You will wander around hotel's stone walls and iron doors looking for paranormal activity before sleeping in your own solitary confinement cell.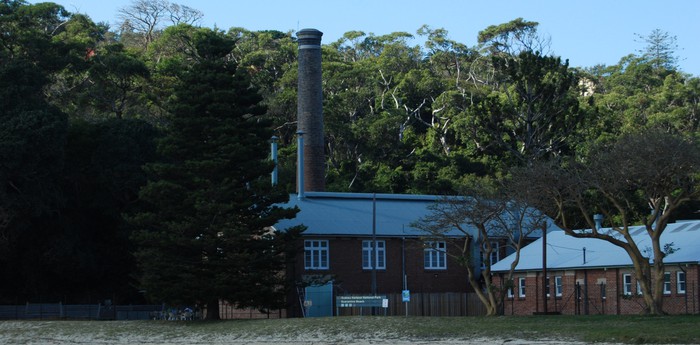 4. Q Station (Manly, Australia)
After 150 years of protecting Sydney from European diseases, Syndey Quarantine Station transformed into unique boutique hotel. Can you imagine all these ghosts that can still reside in? If not - don't worry - ghost tours are taken here quite seriously! On the tour you will use the proffesional-ghost hunting equipment as seen on TV shows. And if you're really brave - try sleeping in one of the most haunted precintcs. Yikes!
If you ever wanted to spend a night in an unsettling place, try unique Hotel Henry. It is located in former mental asylum building, where many things have happened witnessed only by its solid, thick walls. No reported ghost-sightings here yet, but we bet you might see wome weird things going on here!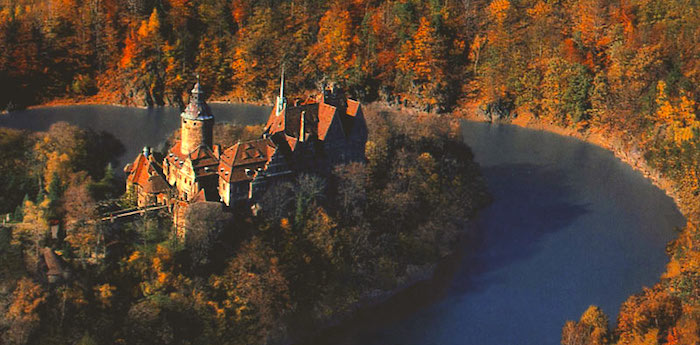 Not only one of the most interesting castles in Poland but also most-hunted ones. Next part is not for the feint-hearted: sometimes inside you can hear small baby crying or see a white lady passing throught the corridors. Apparently former owner of the castle came back to castle only to see his wife pregnant. He order the mother to take the "Water trial", which she not passed and died. And he ordered to immure the child within castle walls forever. Now you can hear its cries at night. We warned you!
Apart of appropriate name it has a long history of executions. Traitors of the country here usually had a gruesome end, including being hung, drawn and quartered. Today, you can visit the Torture Chamber – with sloping floor to allow blood to drain and executioner's block, gadgets for gouging eyes, and thumb screws.
Hotel's building served as medical facility, with floors 12 and 14 designated for surgery area. Today guests have seen a woman in a white dress, wandering with no reason around the corridors. Maybe it has something to do with haunted Alamo which is right next to the hotel?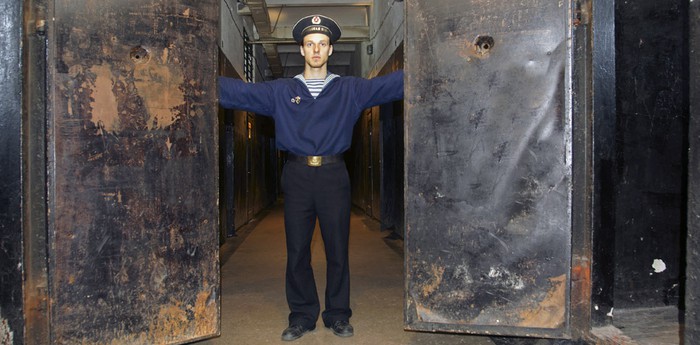 For long time Karosta Prison kept Nazi and Russian prisoners within its walls. Apparently hundreds of them died inside - no wonder that paranormal activity is strong here. Staff will tell you everything about it - from light bulbs that unscrew by itself, to moving doors and the ghost of white woman seen on corridors.
A housekeeper in the room 217 of Stanley Hotel in Colorado was struck by lightning. Strange. 62 years later in 1973, Stephen King checked into the same room. As he walked through the halls "he met some ghostly children wandering the halls and witnessed a party in the ballroom, attended by some otherworldly guests." This was his inspiration for "The Shining". Since 1909 Stanley Hotel has long been considered one of the most haunted places in the country. Picture presents probably housemaid 90 years later still wandering through hotel's corridors. Scary!