Days are getting colder, Christmas getting closer - it's time to think about booking that deserved winter holiday! But what if this time you could try something new? What if start from choosing unique hotel, that will turn a regular stay into unforgettable adventure?
Most Unique Hotels picked for you some of the finest, most unique hotels around the Europe to help you have holiday-to-remember!

That's what we read on hotel's website so we decided to check that for you. Indeed hotel has its own private railway which will take you to a journey to the top. And in some places it looks like rollercoaster! There are 7 restaurants and bars including spa lounge and cigar lounge (totally opposite!). Indeed there is also a spa in the "leaf-like" structures and it has a vast range of treatments - we counted 98 positions in the spa menu.
You will need one of those after day of mountain biking, skiing, snowshoeing or Nordic walking. Perfect way to treat yourself to a deserved holiday.
Book it for: treatment in one of the most unique spa resorts in the world
Fly to: Zurich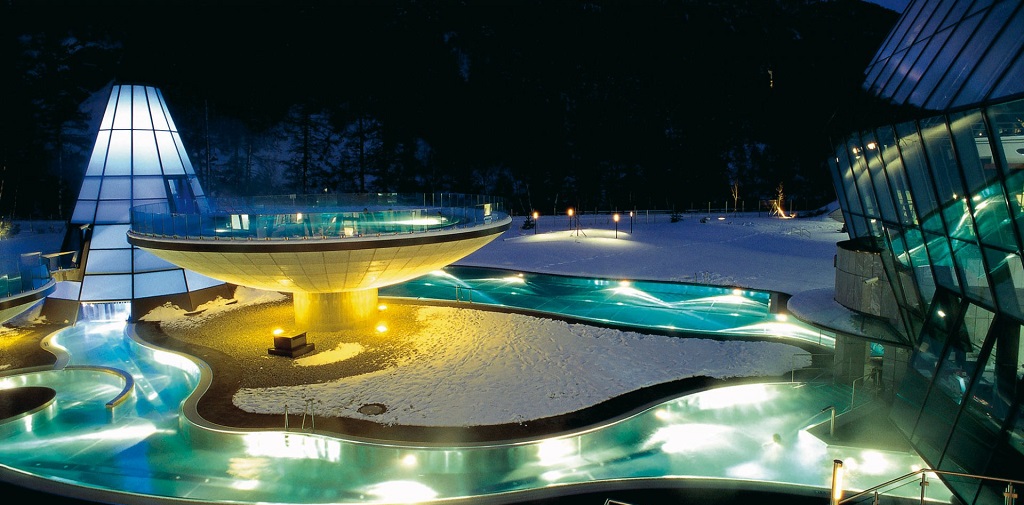 Tucked in Lagenfeld Valleys lies something very special - one of the most renowned spas of the world. Decide to stay here, and you will be amazed by the number of different treatments!
Lets start with 3 outdoor pools filled by revitalizing glacier water and warmed up by Earth's core. Of course everything is surrounded by beatiful mountain views. Other hotels in the area are not even close! Inside you'll find endless spa treatments including traditional Finnish sauna, ice-grotto where cold thick water is constantly dripping, showerworld with "tropical rain", "waterfall" and "fog" sections, giant heated waterbed and over 30 different beauty treatments. There are even spa offers for children!
Hotel restaurant is serving traditional Austrian and International food. You can also visit vinotheque, bar or smoking room where you can enjoy your cigar next to fireplace. It's so much better than just a hotel!
Book it for: amazing outside pools. Alos opened in winter time!
Fly to: Innsbruck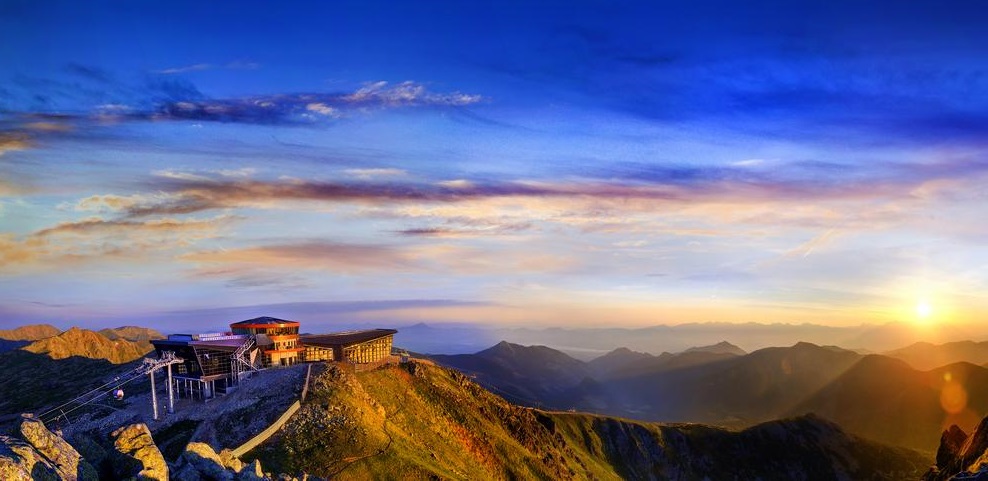 Located almost 2000 meters above the sea Rotunda is the highest hotel in Central Europe - it's hard for better views in this part of the world! You can either hike here or simply use cable car to get to the hotel. And to get out to ski slopes you'll only need to get your board or skis - hotel is ski-in-and-out.
There is also a rum bar and renowned restaurant offering killer views of Tatra Mountains -make sure to get your camera ready!
Book it for: amazing views from the top
Fly to: Poprad
If you ever wanted to sleep in the igloo - now is your chance! This unique ice hotel offers you beautiful snow rooms with LED lights, isolated bed with warm sheepskins and comfy winter sleeping bags.
Evenings are best to spend chatting to other adventurers in the ice bar that serves drinks in... ice glasses, playing snow golf or thrying Midnight Frisbee. Restaurant and bathrooms are few minutes walk from the igloos.
You will remember this stay for long!
Book it for: chance to sleep in a real igloo
Fly to: Innsbruck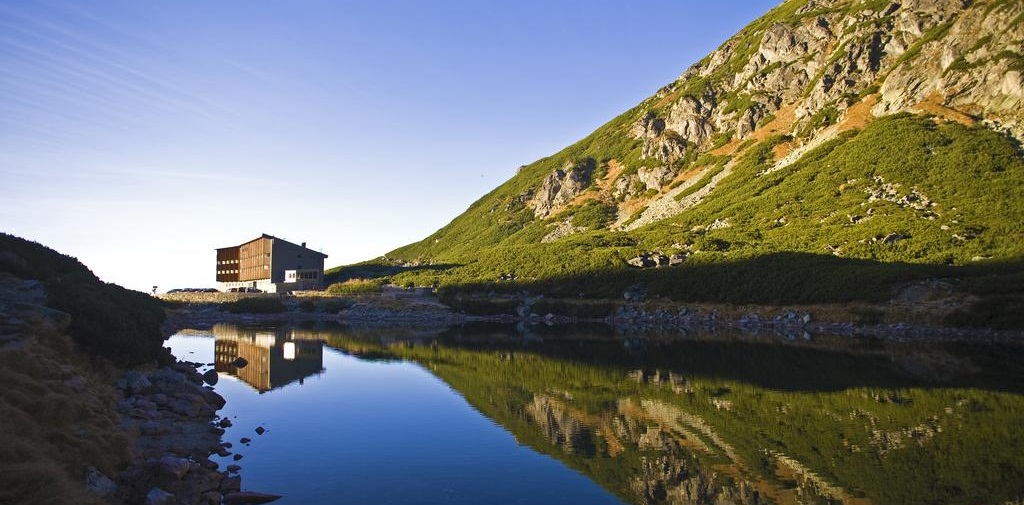 Located in the heart of Tatra Mountains 1670 meters above the sea level this unique hotel offers breathtaking tunning views of the Vielickie lake, waterfall and surrounding peaks. No cable car here so you'll have to trek your way up, but it will be worth it for the views, meal in the restaurant or glass of Slovakian beer.
Perfect place for trekking and outdoor enthusiasts!
Book it for: Peace and magnificent views
Fly to: Poprad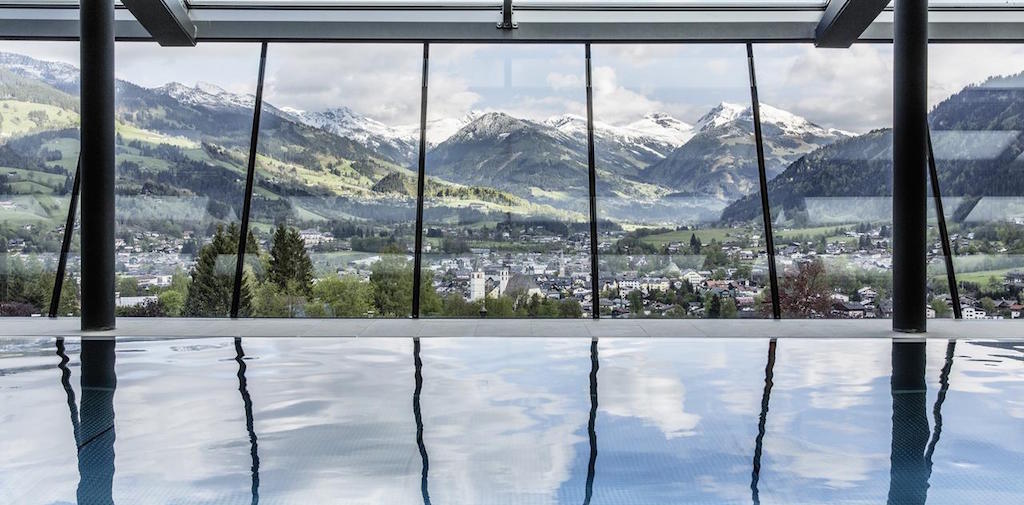 It is 46 meters-long, has 2600 litres of mineral water and 360 degree views of the surrounding valley- meet famous swimming pool at the unique hotel Trend Hotel Schloss Lebenberg!
But that's not everything - you can take adventage of big sauna or one of many spa treatments. Every tap in the hotel runs mineralized water! Nearby mountains are perfect for trekking, biking or skiing. Just perfect!
Book it for: best indoor pool in Alps
Fly to: Innsbruck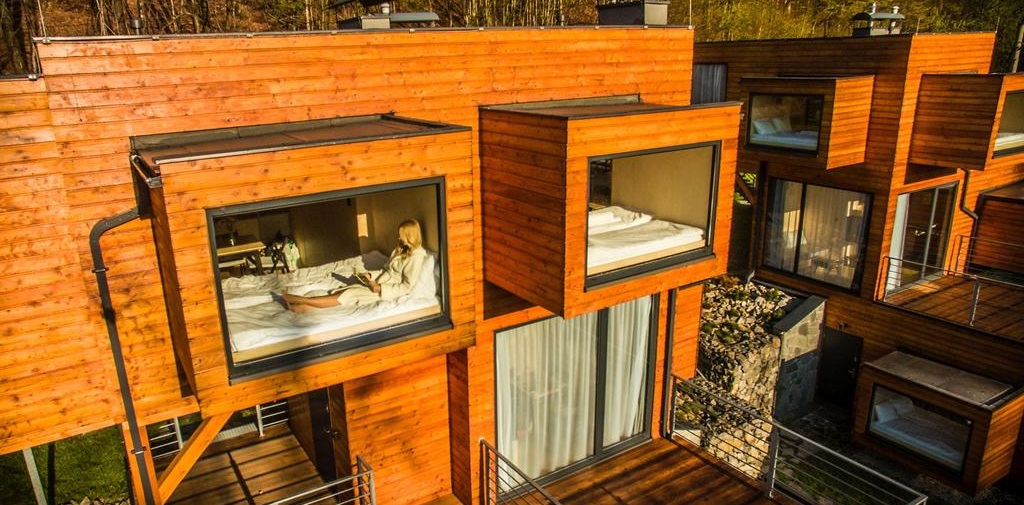 In an old Polish comedy movie main characters were shrinked and discovered hidden kingdom full of dwarfes and drawers. It was called "Szuflandia". Today you have a chance to stay in unique hotel inspired by the comfortable drawers from the movie.
Most likely you'll find here everything you might need: kitchen, bathroom and comfortable bed plus big windows and modern design. Apartments are located right next to the ski slope and beautiful forests ideal for trekking and mountain biking. Best drawer in the world.
Book it for: friendly atmosphere ideal for holiday with friends
Fly to: Krakow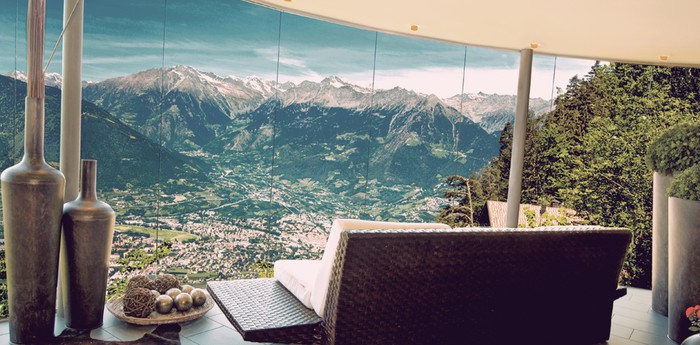 With floor-to-ceiling windows or actually lack of wall this unique hotel offers some best views in Dolomites and mybe even Italy. And you can enjoy the panorama from your restaurant, lobby, room, jacuzzi or infinity pool - it never gets boring!
Restaurant offers the best of Italian cuisine and incredible long list of wines. It will take more than a weekend to try them all!
If you're up for some skiing, private shuttle will take you to the 40km of tracks and horseriding, cycyling and trekking options are also available. Just perfect!
Book it for: great views of Dolomites
Fly to: Bolzano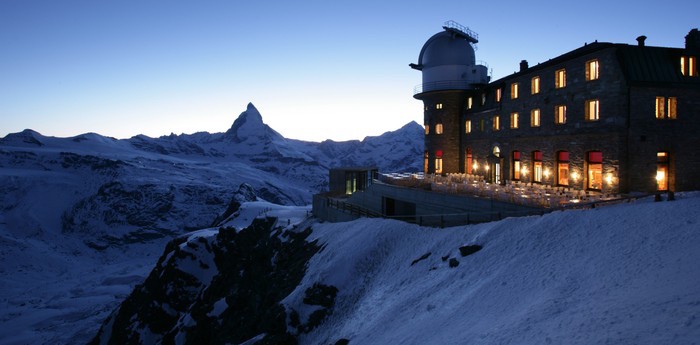 At 3048 metres above sea level this is the highest-placed hotel in the Swiss Alps. And it's the best place to watch stars too!
It's two observatories were constructed in 1996, and since then they allow astronomers observe the universe in exceptional detail. Air conditions and visibility here is so good that students from University of Cologne are soming here to study.
Of course during the day you can count on amazing views of Matterhorn, Monte Rosa and the nearby glaciers. And the best way to admire them is from hotel's restaurant, or it's terraces with astonishing view and amazingly luxurious (for a mountain hotel!) menu. Yes, it is as good as it sounds!
Book it for: One of the best views in Alps
Fly to: Zermatt